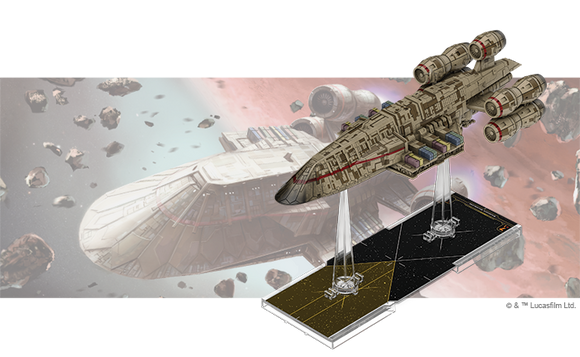 C-ROC Cruiser
Actions 2x




Size: H • 

Upgrade Slots








Ship Ability
Overdrive Burners: While you defend, if your revealed maneuver is speed 3-5, roll 1 additional defense die.
Dial Code
CRC
The C-ROC Gozanti-class cruiser was a shipyard custom configuration for the Gozanti-class cruiser, manufactured by the Corellian Engineering Corporation. read more
Available Through
Edit
Community content is available under
CC-BY-SA
unless otherwise noted.